By Chris Stonor
Wisk Aero, a joint venture between Boeing and Kitty Hawk, announced this week an arrangement with Blade Urban Air Mobility to provide and operate up to 30 eVTOLS, reports a company press release.
As part of the process, Wisk and Blade are to form a working group to engage with regulators and municipalities and pursue an electric charging infrastructure and next generation air traffic control systems. This group will also leverage Blade's six years of experience with UAM services in the most congested markets to inform future Wisk design principles.
The release says, "Following FAA certification, Blade and Wisk intend to deploy the aircraft on short-distance routes between Blade's network of dedicated terminals throughout the U.S., with Wisk aircraft being chartered by Blade at an hourly rate on those routes."

It goes on, "Wisk will be compensated based on Blade flight time utilized on the aircraft, which will be owned, operated, and maintained by Wisk for Blade's use. Blade expects to leverage its existing flight volumes to provide minimum flight hour guarantees to Wisk. Wisk's deployment of its aircraft on Blade routes is subject to the parties entering into definitive agreements."
Rob Wiesenthal, CEO of Blade, said, "Wisk currently operates autonomous eVTOL aircraft pursuant to experimental type certificates and plans to begin initial test flights in Blade's key service areas when possible." He continued, "We look forward to working with Wisk to help accelerate Blade's transition from conventional rotorcraft to safe, quiet, emission-free Electric Vertical Aircraft.
Gary Gysin, CEO of Wisk, added, "This arrangement validates that UAM is the future of mobility. To date, we have been focused on developing an aircraft and customer experience that is efficient, accessible, and – most importantly – safe." And goes on, "The combination of our expertise as an autonomous eVTOL aircraft manufacturer and operator, with the operational expertise of Blade, will help usher in an even greater level of safety and service."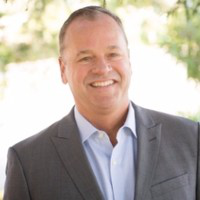 Gary Gysin
Blade and Wisk are both committed to "an open-network approach to urban air mobility." Wisk intends to provide aircraft to multiple customer-facing platforms while Blade expects to utilise a variety of eVTOLS, based on mission requirements, and recently announced that it secured 20 such craft from a third-party manufacturer, scheduled for deployment starting in late 2024."
Will Heyburn, CFO and Head of Corporate Development for Blade, commented, "The Wisk-Blade arrangement is a perfect fit for our asset light model. Backed by Boeing's deep aerospace experience, Wisk will own, operate and maintain their aircraft as part of our network, allowing Blade to focus on delivering a great experience to our fliers."
Will Heyburn
For more information
Blade Urban Air Mobility, Inc.